14/06/19: Queen Mary lived here
In 1910 Wath Council borrowed nearly £700 to buy a steam-powered fire engine. Called 'Queen Mary', it was the first of successive engines with that name and, unusually, they were always painted green rather than the red we think of today. Stationed in the stable block of Wath Hall, by the 1930s the volunteer crew numbered nearly 60 men.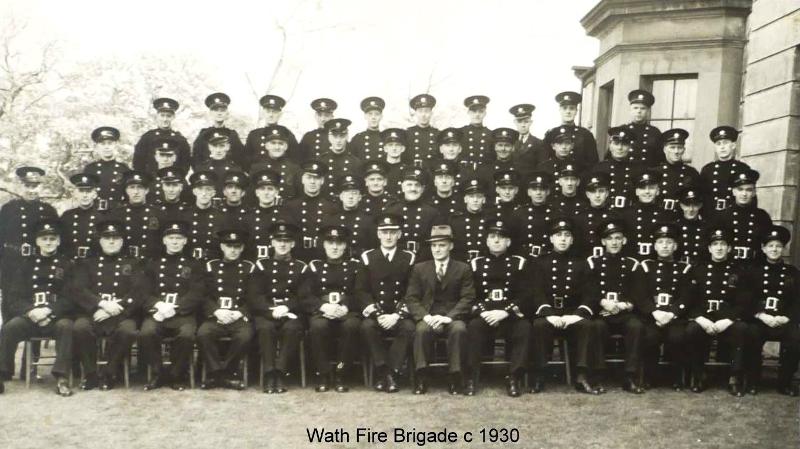 05/06/19: Let's Dance! invitation to a ball at the Hall.

This party was held at Wath Hall in the late 1890s. A quadrille was a dance with 4 couples in rectangular formation and was very popular in the 19C. AL Smith was a legal clerk at Nicholson solicitors on the High Street, he and his wife Edith were married in 1889.

Our future plans for Wath Hall will see the re-instatement of the ballroom on the upper floor of the Hall. If you want to see this happen, we need you to buy shares in the hall so that you can help and Wath can once again have it's Ballroom - Maybe someone will invite you to a quadrille.

Details of how to purchase shares can be found at:http://www.wathhall.co.uk/share-offer-documents.php
03/06/19: 'Summoned by bells' bell-pull system and names of servants.
A bell-pull system was essential in a mansion such as Wath Hall so that servants could be employed efficiently. Only in the very grandest houses would they stand about waiting to be of service. They could get on with domestic tasks and still be at the beck and call of their master or mistress.
Pictured is a small part of the network of wires and pivots linked in the loft of Wath Hall and which fed down into the servants' cottage. The system was installed, probably, in the early 1840s when extensive work was done costing £3,000.
In 1851 Sarah Rodgerson, 27, and her sister Mary, 16, were servants living at the Hall.